About Lavender Construction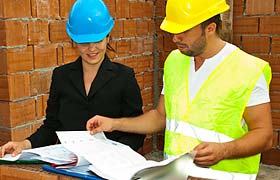 At Lavender Construction, our
home remodeling
company is here to help you enhance how you enjoy your home. Our company specializes in interior remodeling. We can customize all of your living spaces to your needs. In every service that we provide, customer satisfaction is our main concern. As a result of this, the quality of our service and our professionalism help to ensure consistent, successful delivery on all of our projects. Since our inception, our company's attention to detail and ability to overcome challenges have been the keys to our success.
We approach your building problems with a positive professional energy, and arrive at options for the most challenging remodeling project, historic renovation,
kitchen remodel
, bathroom, retrofitting and structural dilemmas. Remodeling a home is not an easy task and requires a
construction
partner who not only understands your vision but also works with you to make your dream a reality. At Lavender Construction, our objective is to provide you with a great building experience that exceeds your expectations. We work with you to achieve cost effective and energy efficient solutions.
We Provide Services to the Following Cities, Towns and Surrounding Regions of MD: